Two women are trying out for special operations positions with the Navy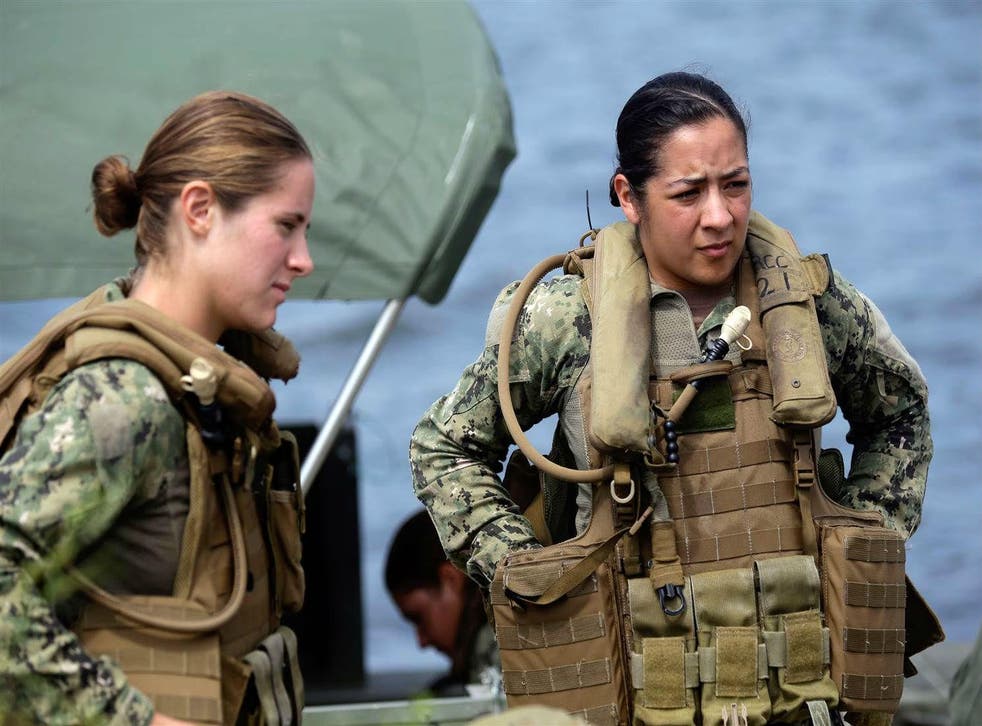 The US Navy has revealed it has its first two female candidates for special operations posts previously unavailable for women, including one who could become its first female Navy SEAL.
One of the candidates is seeking to become a special warfare combatant crewman, while the second is seeking to become an officer with the SEALs. Neither of the candidates has been identified, as is usually the case with members of the special forces.
"They are the first candidates that have made it this far in the process," Lt Cmdr Mark Walton, spokesman for the Naval Special Warfare Command, told NPR.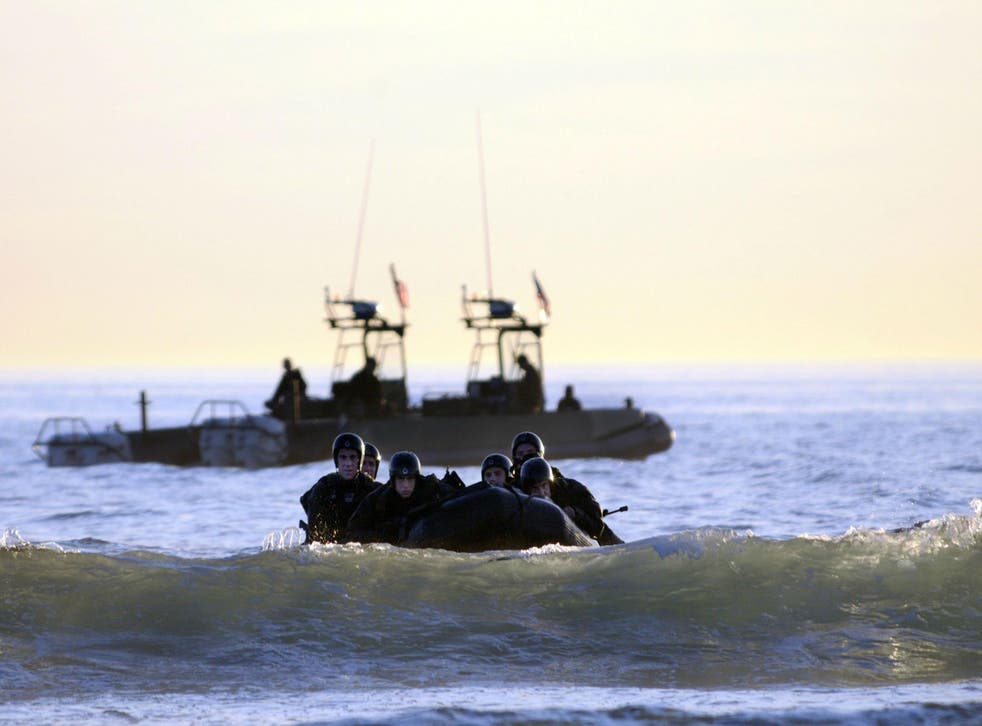 Yet, the two women still have a long way to go if they are to make it. Both candidates face a notoriously rigorous training and selection process.
Indeed, Military.Com, which was the first news site to report the development, said the women will have to make it through one of the toughest selection processes of any military.
Jodie Kidd joins Special Forces in paddle up the Thames
Anywhere between 73 to 75 per cent of SEAL candidates fail to make the cut, while the special boat operator attrition rate stands at 63 per cent. The attrition rate for SEAL officers, which the female midshipman is seeking to become, is slightly lower, at 65 per cent.
The news comes around 18 months after the Pentagon announced women could apply for ground combat and special operations posts that had previously been restricted.
Yet the news site said there had so far been few successful candidates. In January, a woman graduated from Army Ranger school and was set to join the 75th Ranger Regiment.
However, no other women soldiers have made it through selection for other elements of the Army special operations programmed, and while the Air Force and Marine Corps have had a number of candidates for special operations, there has yet to be a successful passing-out.
Please see more here: https://www.independent.co.uk/news/world/americas/navy-seal-woman-female-candidate-first-us-a7853736.html